"Rock, Rock, Rock" (1952)
Muddy Waters, Rolling Stones, Mick Jagger
1981: performance at the Checkerboard
Rhythm and Blues Revue
Apollo Theatre in Harlem, New York City in 1955
Report non-playing movies.

Download, play: Movie FAQ
Classic Musical Films Index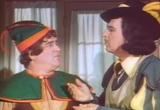 "Jack and the Beanstalk" (1952) Abbott and Costello
"Captain Calamity" (1936) George Houston
"Renfrew of the Royal Mounted" (1937)
"The Long Shot" (1939)
"Second Chorus" (1940)
"Private Buckaroo" (1942) Andrew Sisters
"The Yanks Are Coming" (1942)
"This is the Army" (1943)
"Dixie Jamboree (1944)
"Til the Clouds Roll By" (1946)
"Boy! What a Girl!" (1946)
"Calendar Girl" (1947) Stars Jane Franzee and William Marshall
"Inspector General" (1949) Danny Kaye
"Royal Wedding" (1951) with Fred Astair, Jane Powell, Peter Lawford
"Happy Go Lovely" (1951) stars David Niven, Vera-Ellen, Cesar Romero
"Rock, Rock, Rock" (1952)
"The Pied Piper of Hamelin" (1957) Van Johnson, the popular Hollywood star in the '40s and '50s with films such as "30 Seconds over Tokyo," "A Guy Named Joe" and "The Caine Mutiny," died on Friday, December 12, 2008 of natural causes. He was 92 years old.