This region in Europe had been under Austrian, Polish and Soviet rule over the centuries.
Galicia is generally the eastern half of the former Austrian province of Galacia (Galizien). This eastern portion was predominately Jewish, while the western part was more Polish.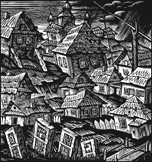 During the Austrian period (1772-1918) it was known as East Galicia (Ost-Galizien, Skhidna Halychyna and Galicja Wschodnia).
The term Galicia and Galacia is often interchanged. For purposes on this web site, the spelling for Galicia is for the European pronounciaton and Galacia for the Spanish locale.
The Galacia region in Spain shares a similar name. The only connection may be that the decendants of Spanish Galicia renamed their new homeland in the Austria-region after they migrated out of Spain. One family line follows its migration route from Galicia, Spain to Europe from the 1490s. Sometimes, the name might be spelt as Galacia.
Included on this page are collections of links that are relevant to tourism and genealogy in Galicia.
Galicia Genealogy
JewishGen: Gesher Galicia:
http://www.jewishgen.org/GALICIA/
Gesher Galicia is the SIG for those with Jewish roots in the former Austrian province of Galicia, Europe. Find databases, links and resources for Jewish-Galician genealogists.
Galicizien On Line: http://www.galizien-online.de/
Index of the 19th Century and early 20th Century Jewish vital records of 88 towns and villages in the former Austrian Province of Galicia, Europe.
JRI Poland Search Database: http://www.jewishgen.org/jri-pl/jriplweb.htm
results by Russian Gubernia and Galician Wojewodztwa. JRI-Polish Vital Records Archive
History of Galicia and historical records online
Galicia Revolution 1848: http://www.ohio.edu/chastain/dh/galacia.htm
The Galicia Revolution was influenced by the outbreak of the revolution in Vienna on March 13, 1848. By Jolanta T. Pekacz.
Germany Attacks- Under Soviet Rule: Galicia: http://home.att.net/~hbedelstein/Page1.html
German troops attacked Poland on September 1, 1939
Polish Galicia
Vital Records in Poland: http://www.jewishgen.org/infofiles/polandv.html
Records for 1908 and before as well as 1909 and after from JewishGen. History of Vital Records in Poland.
JRI Poland Search Database: http://www.jewishgen.org/jri-pl/jriplweb.htm
results by Russian Gubernia and Galician Wojewodztwa. JRI-Polish Vital Records Archive
Galizien
Willkommen auf Veit's Galizien-On German Genealogy: http://www.galizien-online.de/
with database from Galizien-Online
Lviv (Lemberg)
Lviv State University Lviviska Polytechnica. PolyNet
Bolechow, Austria
Bolechow (in German and Polish), ("Bolekhov" in Yiddish), ("Bolekhiv" in Ukranian), (other spellings: Boletrov, Bolihov, Bolechov) is southeast of Lemberg (L'viv), a mecca for Jews in the area. Several books references to Bolechow, Lemberg and Galicia are found below. Lattitude/Longitude: 49°04´/23°52´

From the Bolechow: Name Authority file from Library of Congress , on Bolechow:

Bolekhiv (Ukraine)
Bolechow (Ukraine)
nne Bolekhov (Ukraine)
Bolekhiv (Ukraine)
Bolechow (Ukraine)
nne Bolekhov (Ukraine)
NUCMC data from Jewish Historical Society of Maryland (Baltimore) for Laufer, S. Papers, 1908-1978 (Bolechow; in Galicia area of Ukraine)
Ukraina [MAP] 1992: (Bolekhiv)
Ukr. rad. entsykl.: v. 1, p. 519 (Bolekhiv, town in Ivano-Frankivska oblast; known since 14th cent.) BGN gaz., USSR: (Bolekhov. popl.: 49p0s 04 N., 23p0s 52 E.) Col. Lip. gazeteer, 1976 (Bolekhov, Ukraine)

Traveling to Bolechov:

Bolechow Home Page from jewishgen.org with photo gallery and travel log. http://www.shtetlinks.jewishgen.org/Bolekhov/index.htm

Mendelsohn's Travel Report http://bolechow.ajmendelsohn.com/

A Cyber-Memorial to the pre-WWII Jewish Communities of my Ancestors http://www.shtetlinks.jewishgen.org/stanislawow/gen/index.htm

History and Research:

JewishGen Index on Bolechow: http://www2.jewishgen.org/jri-pl/town/bolechow.htm

JewishGen Family Finder: http://www.jewishgen.org/jgff/jgffweb.asp

Bolechov Research Summary from jewishgen.org http://www.shtetlinks.jewishgen.org/Bolekhov/res_sum.html

History of the Jews in Bolechov at the end of the 18th Century

Holocaust Museum Memorial Book Collection

Surnames of residents of Bolechow and Galicia, (FEEHS database)

Warsaw Voice: buses made in Bolechow 1/14/96

Deportations to Belzec with mention of Bolechow

Cemetary Project of JewishGen listing and description of Bolekhov

Bolechov Jewish Cemetaries http://www.shtetlinks.jewishgen.org/Bolekhov/cemetary-1.htm

Smon Wisenthal Center Info on Belochov: http://motlc.learningcenter.wiesenthal.org/text/x03/xm0397.html
Yizkor Books on Bolechow
Yizkor Books in the Holocaust Center of Northern California
"S. ha-Z. le-kedoshei Bolechow" (Memorial book of the Martyrs of B.) (1957, 352 pp) [H,Y], Y. Eshel, Ed., (: Assn Former Residents of Bolechow in Israel) [Bolihov*]

UCLA Library Eastern European Yizkor Books

"Bolekov Yizkor Book" from JewishGen

Memorial book of the martyrs of Bolechow Bolekhov (Bolechów), Ukraine, Translation of Sefer ha-zikaron le-kedoshei Bolechow. Edited by: Y. Eshel. Published by the Association of Former Residents of Bolechow in Israel, 1957

Bolekhov Yizkor Book
AccuFind has 7 authoritative references to Bolechow (7/96)

The Miriam Weiner Roads to Roots Fondation database http://www.rtrfoundation.org/
Books on Bolechow:
Shneor Ph bus ben Mena hem, of Bolechow. [1749 Name in Contributed MARC from Library Corporation]
The manuscript version of the memoirs of Dov Ber Birkenthal (Ber of Bolechow [i.e. Bolechow]). Geller, Joseph, [Ottawa] : National Library of Canada = Bibliotheque nationale du Canada, 1991. ISBN 0-315-63557-6, Canadian Call # Mic.F. TH-63557
"The Memoirs of Ber of Bolechow," (1723-1805), translated from the original Hebrew MS with an introduction, notes and a map by M. Vishnitzer (Mark Wischnitzer). (Arno Press, A new York Times Company, New York, 1973) The Jewish People: History, Religion, Literature. Reprinted from a copy in The Hebrew Union College Library. Originally printed from Oxford University Press, 1922. ISBN: 0-405-052520-9 (Jews of Ukraine)
Also, a chapter by J.G. Kohl, in his book titled "Austria: Vienna, Prague, Hungary, Bohemia, Styria, Moravia, Bukovina and the Miitary Frontier," (London, Chapman & Hall, 1843, DB25 K79) provides a vivd travelouge through Galicia, using the road between Stanislavov and Stry, through Bolechow (he uses the terms: Balekhov, Boletrov)
Books on Bolechow from amazon.com
Bolekhiv, Ukraine
The Ivano-Frankivsk region is situated in the southwest of Ukraine on the border of two natural geographical areas: East-European Plain and Ukrainian Carpathian. The region borders on the Lviv, Ternopil, Chernivtsi and Zacarpattia regions, Republic of Romania. From Ivano-Frankivsk Facts and Figures: http://www.ukrainebiz.com/Articles/IvanoFacts.htm
Encylopedia of Ukraine: Bolekhiv http://www.encyclopediaofukraine.com/mapsDisplay.asp?linkpath=IV-4z.jpg&varName=Bolekhiv&varLeft=38&varTop=93&Obl=Ivano-Frankivske
Ukraine GenWeb: Ivano-Frankivs'ka Oblast Church and Civil Records locations: http://www.rootsweb.com/~ukrwgw/ivano/ivanorecords.htm
© 2007-2011 Entertainment Magazine EMOL.org
Selected music, books on the history of Galicia and fiction from amazon.com
Music in the Culture of Polish Galicia, 1772-1914 (Rochester Studies in Central Europe) Jolanta T. Pekacz; Hardcover
A Light for Others and Other Jewish Tales from Galicia (Studies in Austrian Literature, Culture, and Thought Translation Series) Leopold Von Sacher-Masoch
Tales of Galicia
Andrzej Stasiuk; Paperback
The Dybbuk and Other Writings by S. Ansky (S. An-Ski); Paperback; Buy New
Galicia: A Historical Survey and Bibliographic Guide Paul Robert Magocsi; Hardcover
Beyond the Market: Transactions, Property and Social Networks in Monastic Galicia, 1200-1300 (Medieval Mediterranean, 40) Reyna Pastor De Togneri; Hardcover
A History of Polish Jewery During the Revival of Poland Isaac Lewin; Hardcover
Nation in the Village: The Genesis of Peasant National Identity in Austrial Poland, 1848-1914. Keely Stauter-Halsted; Hardcover
Uniter of Heaven and Earth: Rabbi Meshullam Feibush Heller of Zbarazh and the Rise of Hasidism in Eastern Galicia (Suny Series in Judaica, Hermeneutics, Mysticism and Religion). Miles Krassen; Paperback
More books on the history of Galicia
Painting a People: Maurycy Gottlieb and Jewish Art (Tauber Institute for the Study of European Jewry Series). Ezra Mendelsohn; Hardcover
The memoirs of Ber of Bolechow (1723-1805) (The Jewish people: history, religion, literature) by Ber.
Damals in Bolechow. Einedische Odyssee, by Anatol Regnier, Thomas Sandkhler