Fall 2014 Gem Shows
There are three main gem shows for the fall seasonon September 4th-7th, 2014. They are held in different parts of Tucson. See more Fall 2014 Tucson Gem Shows Events.
The Fall 2014 JOGS Tucson Gem and Jewelry Show is held at the Tucson Expo Center, 3750 E. Irvington Rd. This Wholesale show is open to the public. Visitors can preregister online at www.jogsshow.con and print their complimentary badges.
The G&W Gem & Lapidary SHow is held mid-town at the Holiday Inn Holidome, but this is a wholesale only show. The Best Bead Show is held at Kino Memorial Center.
See more information, locations and times, on these Fall Gem Show Events.
2015 Winter Tucson Gem Shows in preperation
During the official Winter 2015 Tucson Gem, Mineral and Fossil Show, over 30 different owned and operated public and wholesale gem shows will be held during January and February with over 3,000 exhibitors citywide.
Dozens of other independent gem shows and exhibits are held in Tucson hotels and centers throughout September.
See the calendar of events for more shows, dates, schedules, maps and displays for the Winter 2015 Tucson Gem Shows.
Free GemRides shuttles
There will be several free shuttles to car visitors to more than 30 gem shows. The GemRide shuttles are sponsored by the Tucson ParkWise. Independent shuttles are sponsored by various carriers and shows. The shuttles run every 10 to 20 minutes.
2014 Tucson Gem & Mineral Shows
The main Tucson Gem and Mineral Show™ is held at the downtown Tucson Convention Center Exhibition Hall and the Arena areas with hundreds of dealer displays for the general public.
The official Tucson Gem Shows are collectively called the Tucson Gem, Fossil & Mineral Shows, sponsored by the Tucson Gem and Mineral Society.
---
---
Promote your Show
Free Gem Show Listings for vendors in the EMOL.org Tucson Gem Show Calendar. Advertise your show with a display ad. Email: publisher@emol.org.
There are also dozens of other independent gem shows held throughout Tucson.
A more detail guide for the various 2015 Tucson gem, fossil and mineral show schedules and dates are still being planned and will be posted as event listings become available.
This section provides Tucson's Gem and Mineral Shows event schedules and a local guide to citywide events, weather, hotels and other travel information for your accommodations in Tucson, AZ.
Tucson Gem Features
More Tucson information
---
This section of the Tucson Entertainment Magazine features event calendars of shows, maps, citywide events, dining and lodging accommodations for visitors.
---
Tucson Visitors
Tucson Lodging
Downtown Tucson
Downtown Parking
There is limited parking for many of the gem shows downtown. Shuttles are a better option to get around. Two parking garages are convenient to downtown and frontage road gem shows. Downtown Tucson parking lots are open daily 8am-8pm. Read more about Tucson Downtown parking lots and locations.
Car Rentals in Tucson
---
---
Tucson Entertainment Magazine
for Tourism Information, Calendar, News, more.
Entertainment Magazine meets all BBBOnLine participation and Better Business Bureau membership standards and is authorized to display the BBBOnLine trustmark.
This page is not part of the Tucson Gem and Mineral Show, only information provided as a courtesy of EMOL.org. For information, subkit listings and advertising email: emol@emol.org.
© 1985-2014 EMOL.org. Tucson Entertainment Magazine.
All rights reserved.
The popular Entertainment Book for Tucson for 2015 is now available with over hundreds of pages of coupons for hotels, car rentals, dining, entertainment and travel. Use your phone app for thousands of coupons nationwide. Get Your 2015 Entertainment Book Today!
NEW BOOK ON TUCSON
A Nostalgic look at Tucson from the 1950s through 2000s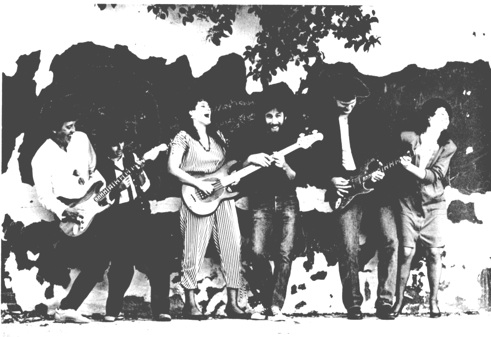 A new compilation book, "Entertaining Tucson Across the Decades," revives that period of Tucson local entertainment with articles, interviews and stories about the musicians and entertainers who performed in Tucson nightclubs and theatres across 50 years– thousands of musicians and hundreds of bands. The first volume of this series, published by EMOL.org, is now available on Amazon.com.

Travelocity Travel Deals
B
ook now while these discounts are in effect with these promotion codes from Travelocity. Apply these coupons to your next stay in Tucson. More Travelocity Deals.
Tucson Restaurant Coupons
Buy discounted Tucson restaurant coupons online before you arrive in Tucson. Save over 60% or more per meal with this week promotional code from Restaurant.com. Weekly promo code at Restaurant.com